Is your church missing out on 83% of its gifts?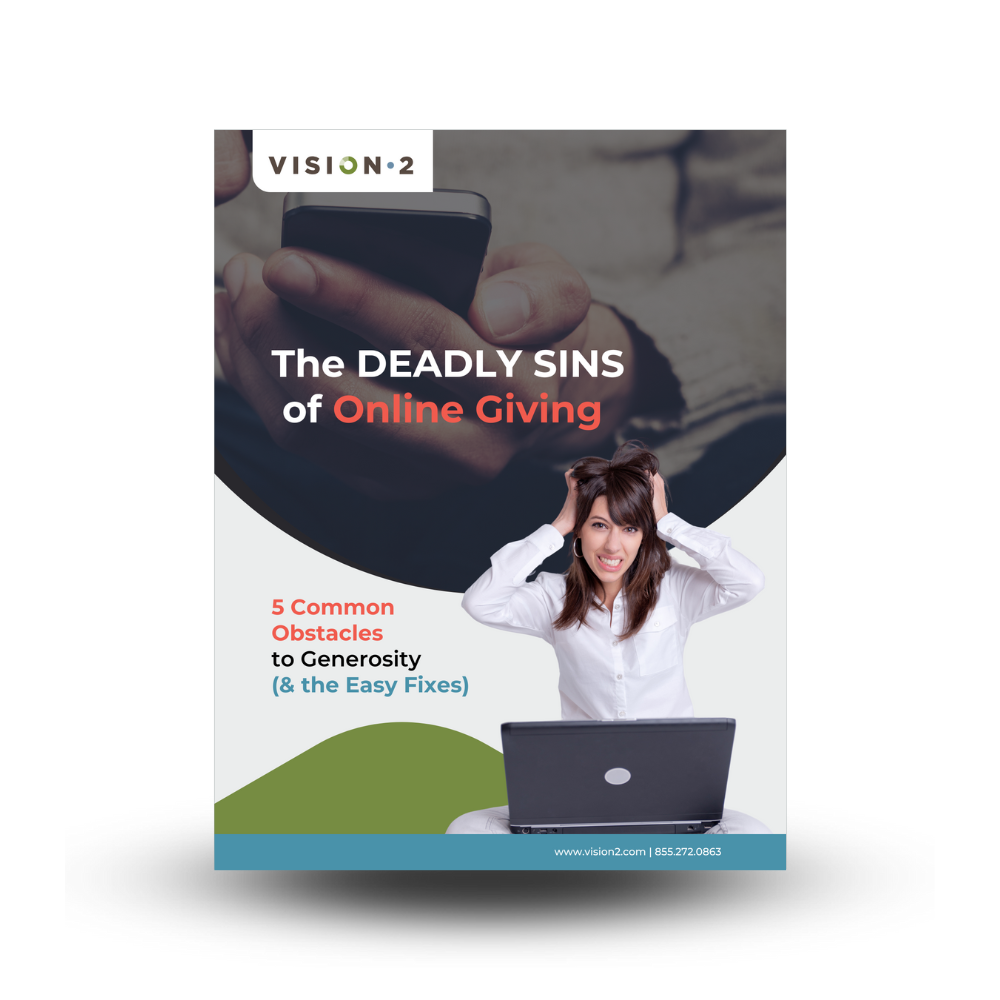 The Deadly Sins of Online Giving: 5 Common Obstacles to Generosity and the Easy Fixes
Studies show that 83% of the people who visit your website LEAVE without making a donation.
Most giving experiences contain these common obstacles to online giving that LIMIT your givers' generosity.
Download our guide and get an immediate BOOST to your gifts when you apply these quick fixes.