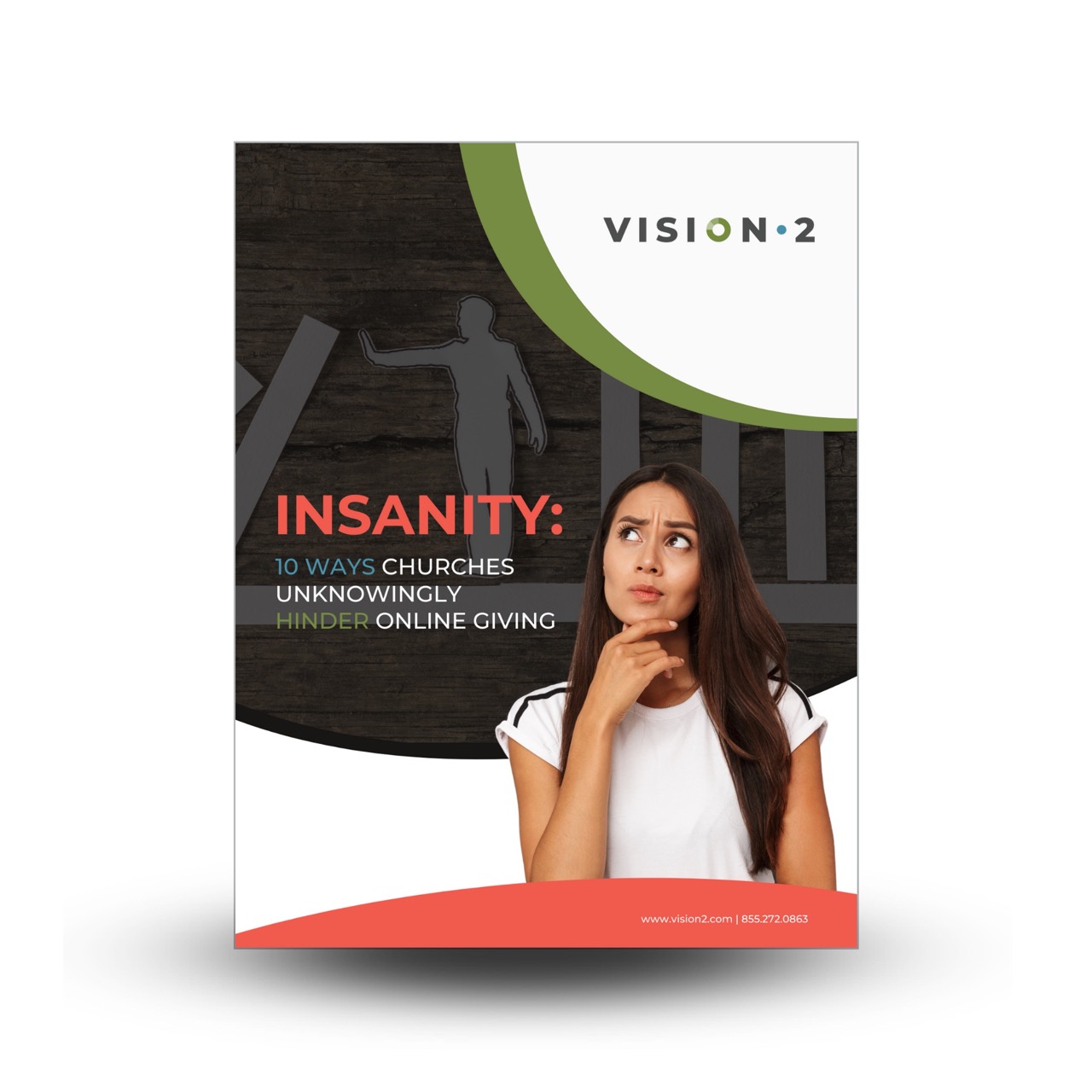 Insanity is doing the same thing over and over again and expecting different results.
This well-known adage can show up in a church's online giving practice when we accept the suggestion that simply putting a Give button on our websites will automatically increase giving.
Download Insanity: 10 Ways Churches Unknowingly Hinder Online Giving to see if any of these misconceptions or giving platform features could be sabotaging your generosity efforts.