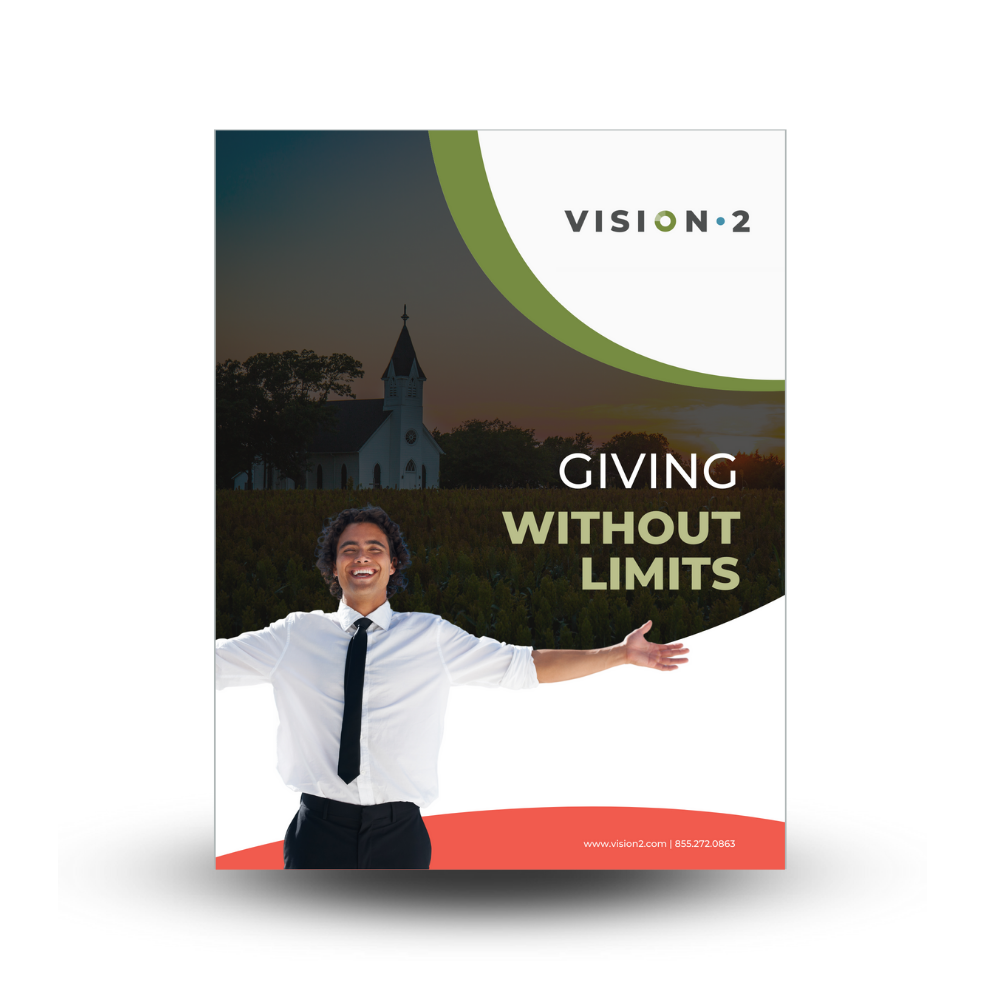 When other giving software vendors talk about growing generosity, they mean givers need to increase their giving.
At Vision2, however, we approach generosity from a different angle, one that guides how our online giving platform is built and the way we do business with our church partners.
Generosity originates with God … and spreads from there.
Your church operates out of this spirit of generosity, freely offering your services and resources to the community and the world, even when resources are scarce.
In that same spirit, Vision2 giving software was built for generosity from the ground up....without the limits others impose.
Download Giving Without Limits to see what makes Vision2 different.