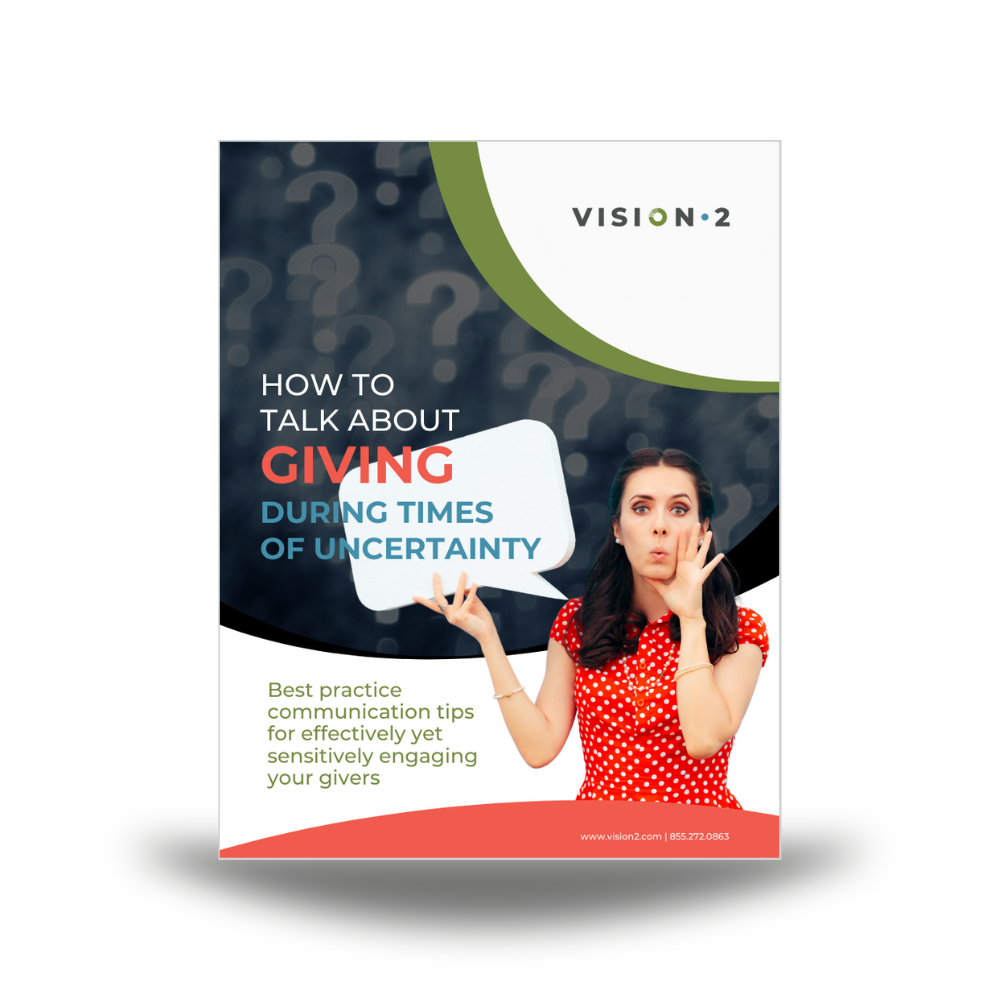 It can feel awkward to talk about giving in the midst of uncertain times.
Whether there's a natural disaster, a pandemic, or an economic crisis, these 7 mindsets can make it easier (and more effective) to engage your givers. We've also included some practical ways you can impact generosity.
Download How to Talk About Giving During Times of Uncertainty to learn some of the lessons 2020 taught us about engaging givers in tough times.