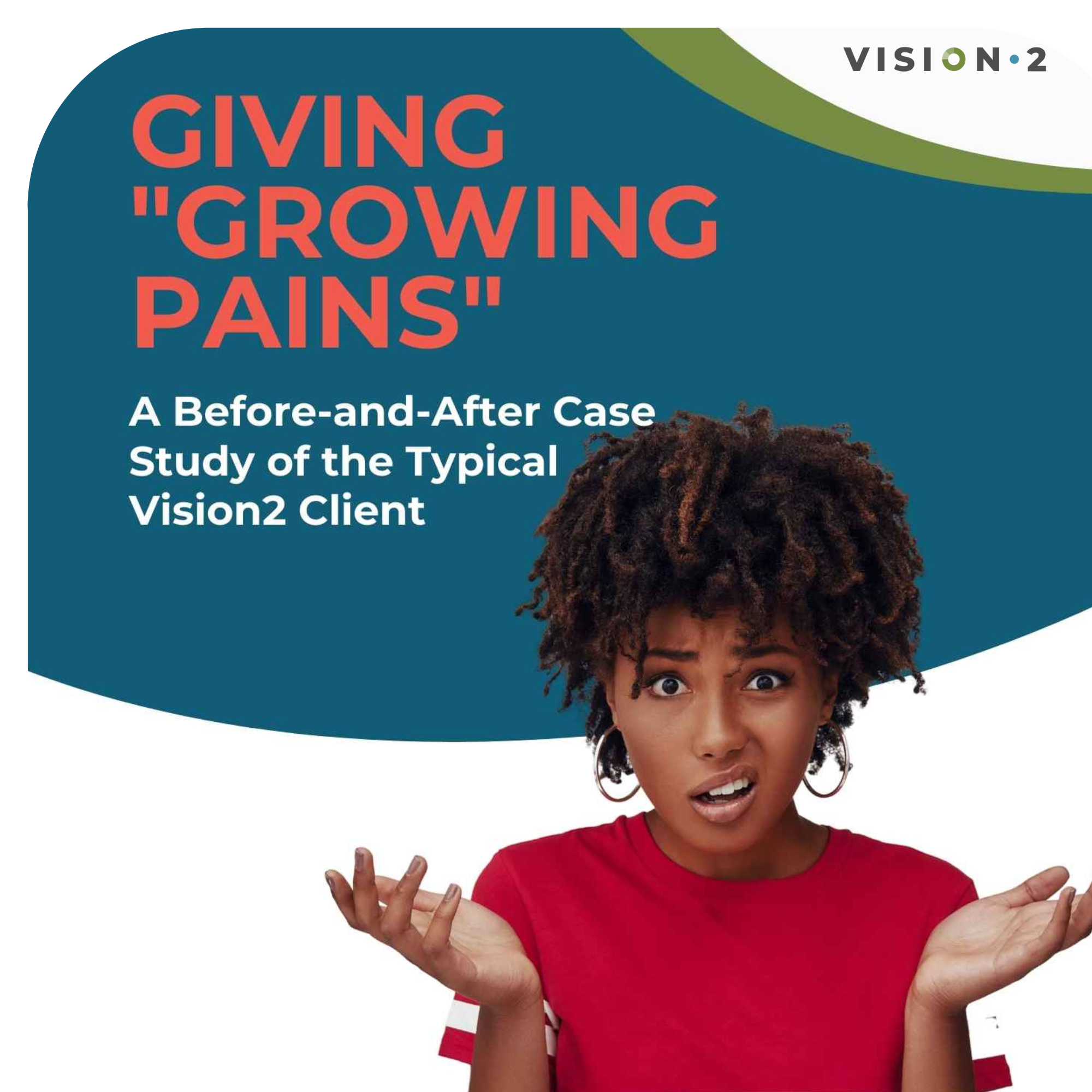 We're here to

help

.
Our calling is to serve the church out of love. For us, that means...
Envisioning how we can help the church have a greater impact on people's lives

Engaging givers with meaningful experiences

Empowering hardworking church staff who wrestle with inadequate tools

Enabling leadership to understand their church's financial health so they can look to the future

Embedding generosity into our every business practice and giving innovation
Giving "Growing Pains": A Before-and-After Case Study of the Typical Vision2 Client
Meet Jim, a fictional Executive Pastor and his team who embody the aggregated pre- and post-Vision2 experiences of our typical clients over the last 10 years.
He embarks upon a hero's journey in a quest to move the needle on his congregation's giving.
Download the Giving "Growing Pains" case study to learn the giving challenges other churches have had ... and solved.